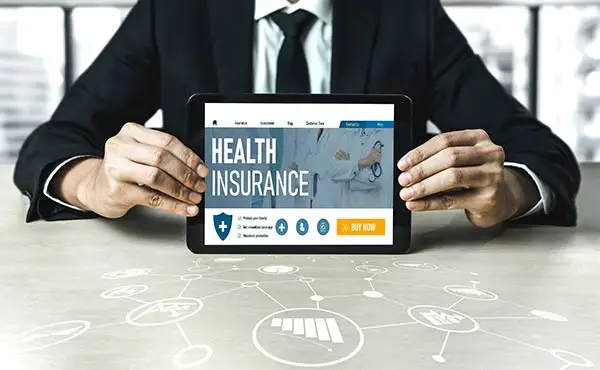 Health Insurance Information
When we have a conversation about healthcare the only product that our clients have knowledge of is Major Medical. But how much do they really know?

It's our jobs as agents to educate them by making them aware of a more affordable product. The product I am speaking of is a "Defined Benefit Plan"
So let's take a side by side look at both Major Medical vs. Defined Benefit Medical Plan (Health Choice Select)
MAJOR MEDICAL PLAN vs. DEFINED BENEFIT MEDICAL PLAN
MAJOR MEDICAL PLAN
Deductible:
$1,000 - $6,350 (Avg$5,000)
Deductible Applies:
Both in or out of Hospital
Co-Insurance:
20% - 30% - 40%
Additional $2,000 - $6,350 Out-of-Pocket
Out-patient Services:
If you have a co-pay:
Co-pay chgs. do not count towards deductible
All expenses between $0 and the annual deductible
are out-of-pocket to client.
All other Out-Patient Expenses:
100% out-of-pocket to policy holder:
Out-Patient Surgery
Testing
Must Be Satisfied First
Off. Visits
To cover these services
Prescription Drugs:
Rx co-pay: $15 Generic/ $35-$75 Brand Name Rx
Rx co-pay does not count towards calendar yr. ded.
Most Plans have a $200, $500, $700, or $1,000
additional deductible for brand name prescriptions in addition to the calendar year deductible.
Emergency Room:
Additional $100-$300 Ded.
if not admitted to the hospital
PPO Network:
Mandatory use by client
Penalty: Doubles your Deductible & Co-Ins.
PPO Network: Designed to benefit insurance
company - not the client
Optional Accident Benefit:
$500 - $2,500 available on some plans
Pays first ...(but not in addition to base benefits)
Add. Critical Illness Benefit:
None
DEFINED BENEFIT MEDICAL PLAN
Pays First Day Hospital Confinement Benefit Percentage
100% 80% 50% 20%
Out-patient Services:
Daily Outpatient Services-Up to 20 visits for each covered person
$0 Out-Patient Deductible
1st Dollar Visits & Wellness each yr.
Potentially zero out-of-pocket for office visits
All other Out-Patient Benefits:
Immediate Coverage
Out-Patient Surgery--- No Deductible
MRI's
Immediate Benefit Immediate Benefit
X-ray's
Immediate Benefit
Testing
Immediate Benefit
Off. Visits
Immediate Benefit
Prescription Drugs:
Rx Covered $0 out-patient deductible
Net Rx cost to patient equivalent or better than that of a co-pay
No deductible for Brand Name Rx
Emergency Room:
No additional Deductible
PPO Network:
Freedom to Choose hospital or doctor
Penalty: No Out of Network Penalty Applied
PPO Network: PPO Network benefit acts independently
Client receives 100% of the consumer based network PPO discount
Optional Accident Benefit Features
a. Pays up to $4,000 per accident
b. Pays benefits "in addition" to other medical benefits
c. Pays $2,100/ wk. income if hospitalized due to injury
d. Includes $10,000 additional ambulance benefit
e. Includes $100,000 accidental death benefit
Optional Critical Illness Benefit:
Pays $10,000 to $50,000 "tax-free" benefit upon diagnosis
of heart attack, stroke, cancer, kidney failure, organ transplant.
Funds may be used for any medical or non-medical purpose.
Free Sponsored Benefits
Teledoc -24 hour phone access to a US Board-Certified Physician
Script Save-Prescription Discount Card
Optional Riders
Family Term Life- Up to $50,000
Critical Illness Rider